Pet Fashion Week New York 2010 is already over almost a month ago. And we just found some time to recap some of the fun moments.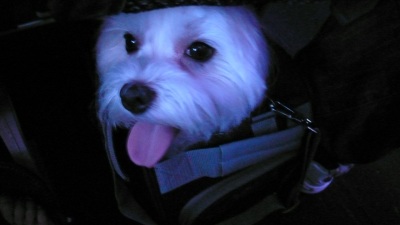 It is a long flight to New York, Jolie has to come out of her carrier and take a break. :)
Mochi wants to come out too.
Flying must be so tiring! Jolie totally passed out after we checked into the hotel.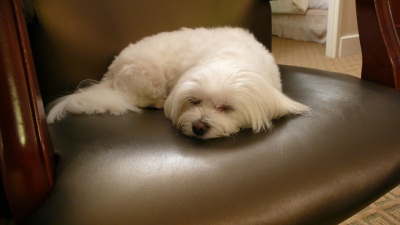 Mochi found herself a comfortable spot and took a long nap.
Pet Fashion Week NY Show -- we are at the corner booth right after you walk in.

Our booth at the Pet Fashion Week NY show.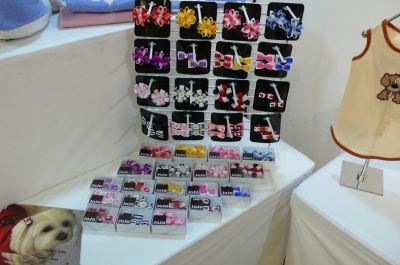 The colorful Hair Bows corner.
Mochi is ready to work! :)
Mochi is taking a little break.
Jolie is exhausted -- taking a nap like a baby. :)
One of our little customer tries on our formal dress - Claire. She is so cute and fabulous!