On May 7th & 8th, we spent 2 days at the 9th Annual Silver Spoon Dog & Baby Hollywood Buffet in Century City, Los Angeles. The two day long event not only gifted celebrities, but also gave back. This year's event was benefiting Best Friends Animal Society. There were quite a few really adorable dogs for adoption there and we hope they will find a lovely home call their own very soon.
We met many new and old friends. Mochi and Jolie had a blast. They were playing, chasing each other, rolling over on the grass...and of course they got a lot attention too.
Our spring collection line was really popular and received rave reviews. Yeah! Let's keep the great work coming!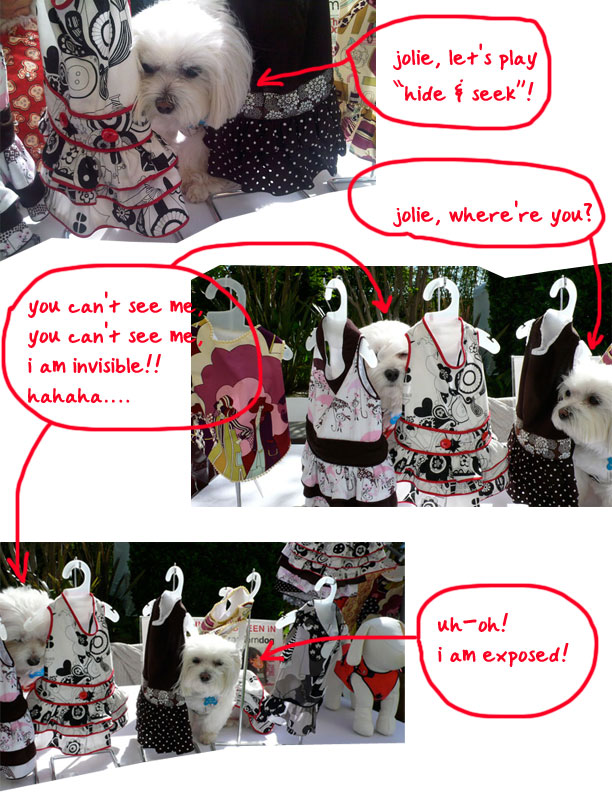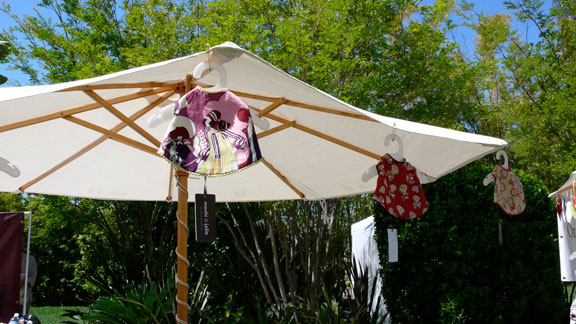 Our sun umbrella -- little dress tops become the small wind chimes. How cute!
Our table -- looks pretty good! :)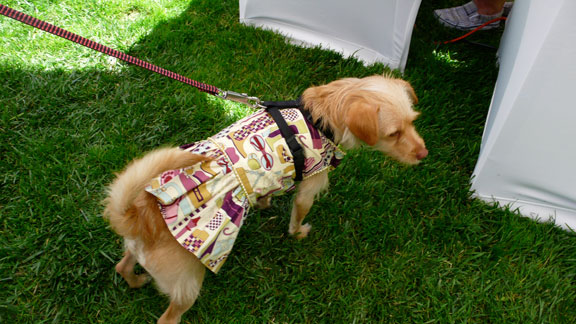 Harper was modeling our Amelie dress. She looked so adorable in that dress! This was her very first dress
and it looked like custom made for her. Harper and her daddy fell in loved with it!!
We were so happy to see them happy too. :)
Another "model-like" chihuahua was trying on
our Bailee dress dop. He was such a pro!:)